COMMERCIAL
ROOFING IN CALGARY
Your Reliable Calgary Commercial Roofing Company
Selecting the right Calgary commercial roofing company can be a vigorous process. If your commercial roof is poorly maintained, it can lead to substantial repair and replacement costs, resulting in loss of business, damaged goods and unhappy tenants. We understand that commercial roofing projects can be extremely expensive, so our roofers are committed to keeping our prices as affordable as possible. Contact us today for a free commercial roof assessment.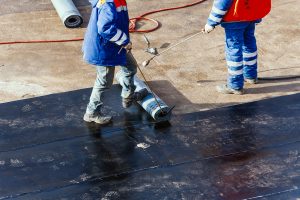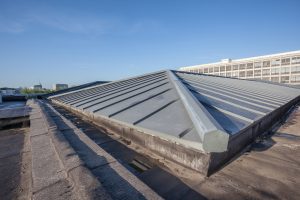 Sloped Commercial Roofing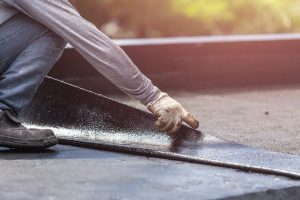 Commercial Roof Repair & Maintenance
Exceptional Commercial Roofing Solutions In Calgary
City Roofing & Exteriors is a leading provider of commercial roofing in Calgary. We understand that commercial roofing repairs aren't always convenient, which is why we work with you to ensure that your commercial roofing installation, replacement or repair doesn't interfere with the flow of business. While we work quickly to complete the project in as little time as possible, we're also committed to exceptional quality, backed by a lifetime guarantee. We work efficiently and pay attention to the small details that can differentiate between a professional job and a sloppy job. You will get nothing but professional, skilled work from our experienced and well-trained commercial roofers.
Why choose to work with Calgary's top rated roofing company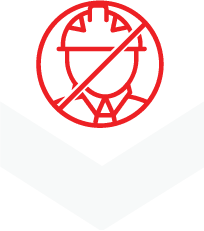 We are 100% in-house staff; we do not use ANY subcontractors.
This allows us to maintain complete control of scheduling, workmanship and clean up after your roof repairs or replacement is completed.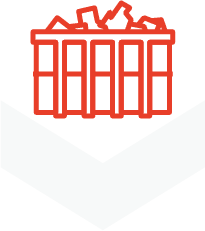 We don't rent bins; we have our own dump trailers.
This not only allows us to maintain control of scheduling, but it ensures you won't have a bin blocking your driveway for a week. We remove our dump trailer daily.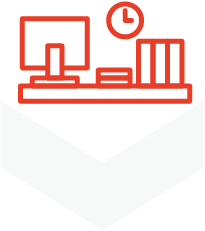 We have an office and warehouse.
90% of the Calgary roofers work out of their home! Are they real Calgary roofing companies? Or just salesmen who subcontract?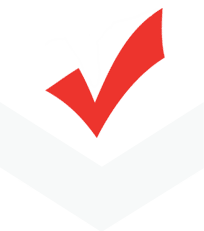 Lifetime Workmanship Warranty.
We provide all of our roof replacements with a Lifetime Workmanship Warranty.
PROCESS WITH CITY ROOFING & EXTERIORS
We provide competitive quotes so you know you are getting the best price in the industry, without having to compromise quality workmanship for your exteriors.
Our extensive planning allows for a swift and smooth operation, on schedule and without any hassle. Our details make the difference in your quality. 
We begin our installation by ensuring all objects are out of the way or covered. We begin our work promptly on schedule and complete our installation on-time.
Cleaning is done right after any work is complete. The drop-sheets and coverings protect your area and allow for quick and spotless clean. We leave nothing behind.
Quality guarantee is what we pride ourselves on. A full inspection is administered by a site manager and client approval is what completes the project.
Get A Commercial Roof Inspection With Us
Having a commercial roof inspection on your property can prevent potential costly issues in the future. Our experienced commercial roofing inspectors use the latest technology and in-depth analysis to analyze your commercial roof. Here are the four phases of our commercial roofing inspection:
Highly recommend this company to anyone looking to get their roof replaced. Incredible prices and workmanship. Entire job was done in only about 8 hours. Cody was a pleasure to be in communication with, he is knowledgeable and extremely friendly. He even made time for me to come by his office and choose a shingle colour in person because I could not decide on one from the pictures. I am extremely pleased with the service I received.
A friend recommended City Roofing to fix some bad leaks on my flat roof. Ken and Codi came out to have a look and later that day Ken explained to me where the problem areas are (texted me pictures as well) and the cost to fix. Ken was in constant contact, replying to my texts after hours and on weekends. What great service!! (And very reasonable price) We had lots of rain since then, no leaks! Highly recommend these guys!!
Highly Recommended. We had had a minor roof problem since we moved into our house 10 years ago. Our builder said it was not a roof problem and told us instead how we could maintain our house better. Fast forward 10 years later, even though we had followed the builder's instructions, the problem had deteriorated, and there were water leaks and molds. Upon a friend's recommendation, we contacted City Roofing for help.
Cody came to our home, analyzed the problem and answer all the questions I had. He and another roofer came again later in the week with all the parts and tools and fixed our roof. They did other repairs for us that were outside of scope. We are very grateful for their help. Highly recommended.
Read More