If you own a home with a flat roof, you're most likely aware of how common leaks are for these types of roofs and how hard it can be to prevent them. Luckily, there are plenty of options for materials for flat roofing in Calgary, and if you know which ones work best in your area, you can greatly reduce the chances that your flat roof will leak in the future. Here are some of the most popular materials for flat roofing materials on the market today.
Types of Materials for Flat Roofing in Calgary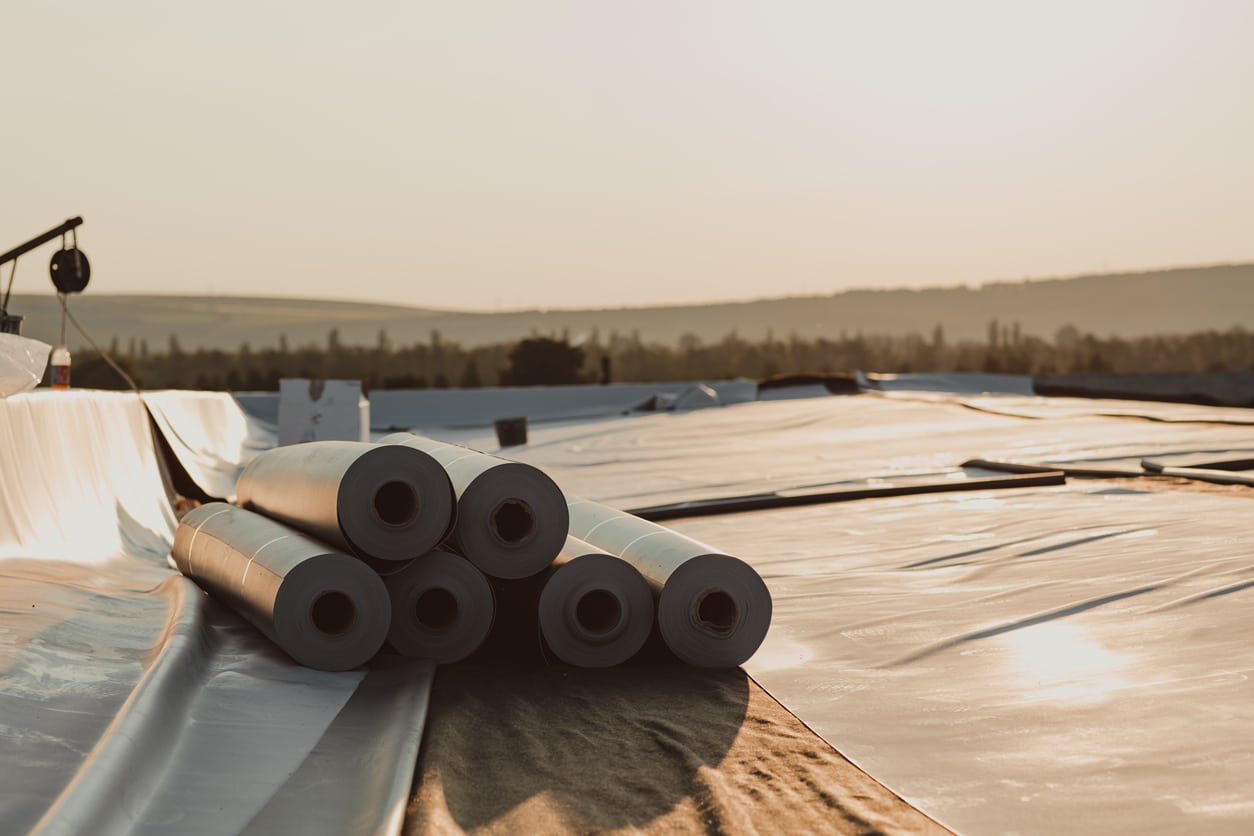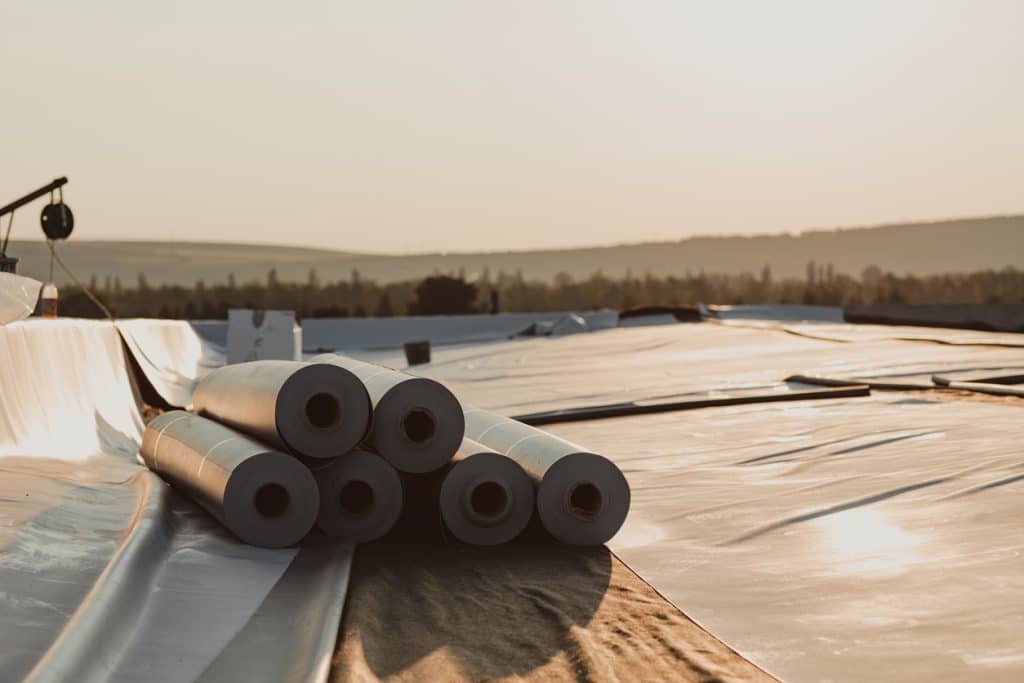 EPDM Membrane Roofing
This variant of rubber roofing is among the most popular today due to its durability, reliability, and affordability. EPDM roofing is also resistant to water damage and abrasion, making it a great option for flat roofs when your home is susceptible to frequent rainfall. EPDM roofing is also easy to clean and can last 15-25 years if properly installed. The only downside is that it can become brittle in cold temperatures. The best way to deal with this is to store your flat roof supplies in a warm place, such as your garage, once the temperature drops.
TPO Membrane Roofing
This version is closely related to EPDM roofing, with several of the same benefits. Many people consider them the same. However, EPDM roofing is a type of TPO roofing. While most people are familiar with TPO membrane as far as flat roofs go, only some know about its sister product – TPO roofing. You can think of them as the same thing, and in some cases, you may use EPDM roofing on your flat roof. In other instances, you may use a thicker version of TPO for your flat roof, known as TPO membrane or TPO rubber.
PVC Membrane Roofing
PVC membrane is most commonly found in flat roofs installed, but there is a good reason for that. The material is generally more durable than the EPDM membrane since it's inexpensive and easier to install. However, it has no special qualities of EPDM or TPO membranes. The downside is that it's harder to clean than other types of flat roofing, so you may choose this type only if you have no other option.
Standing Seam Metal Roof
Lastly, you have standing seam metal roofs. The material is more durable than EPDM, withstanding years of use in these regions. It is less expensive than EPDM, but it has the same problems as other metal flat roofs – it isn't very easy to clean and requires significant maintenance.
There are several flat roofing options today, each with its benefits and drawbacks. However, it's important to note that not all materials are created equal. PVC membrane roofing is the most popular choice among flat roofers today, as it is fairly durable and affordable. If you're in a similar situation to the one described above, this is the type of flat roof you should buy for your home.
City Roofing & Exteriors consistently takes pride in serving Calgarians. At City Roofing, we understand the importance of customer satisfaction. We put safety, quality work and on time delivery as our top priority. We work hard to assist our customers in providing proper roofing systems to meet their budget and needs. We offer completed roofing services in Calgary and area on both residential and commercial projects. We guarantee that you will be satisfied with our work and recommend City Roofing as your roofing consultant and contractor. Give us a call at 403-608-9933 or send an email to [email protected].