Your commercial property is an investment, so it's only right that you want to take the necessary steps to protect it. By maintaining your roofing system, you can feel confident that severe weather or pesky critters won't find their way inside, ensuring your property's security and structural integrity.
Therefore, when it comes time to replace your flat roofing in Calgary, it makes sense that you would want the best materials available. But is there a true standout when it comes to flat roofing materials? Let's explore your options below.
The Pros and Cons of Flat Roofing Materials
Built-Up Roof (BUR)
This is your traditional hot-tar-and-gravel roofing option. With three, if not more, layers of waterproof membrane alternating with hot tar, you're sure to have a reliable, leak-proof roof.
This type of flat roofing is attractive, fire-retardant, and relatively inexpensive. The main drawback to this style is the installation process: it's smelly, heavy, and requires a true pro to ensure a proper finish.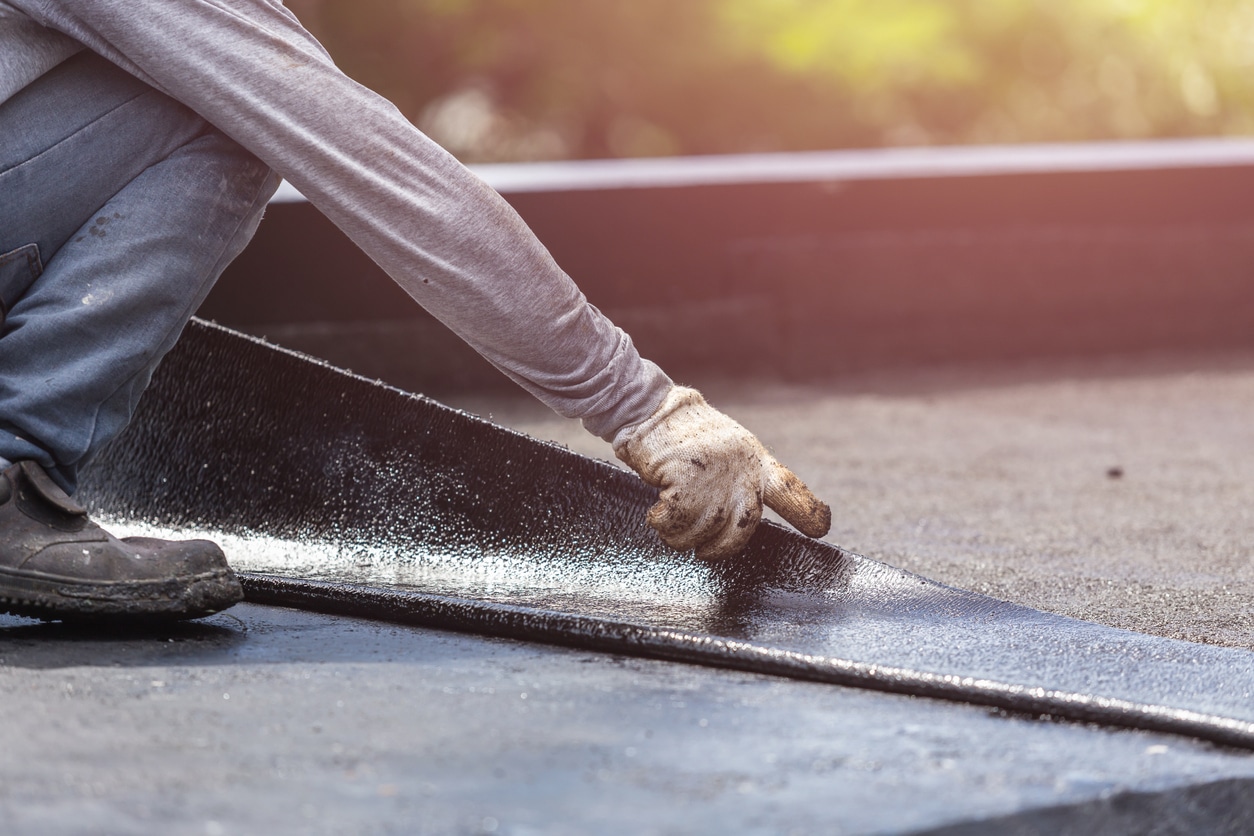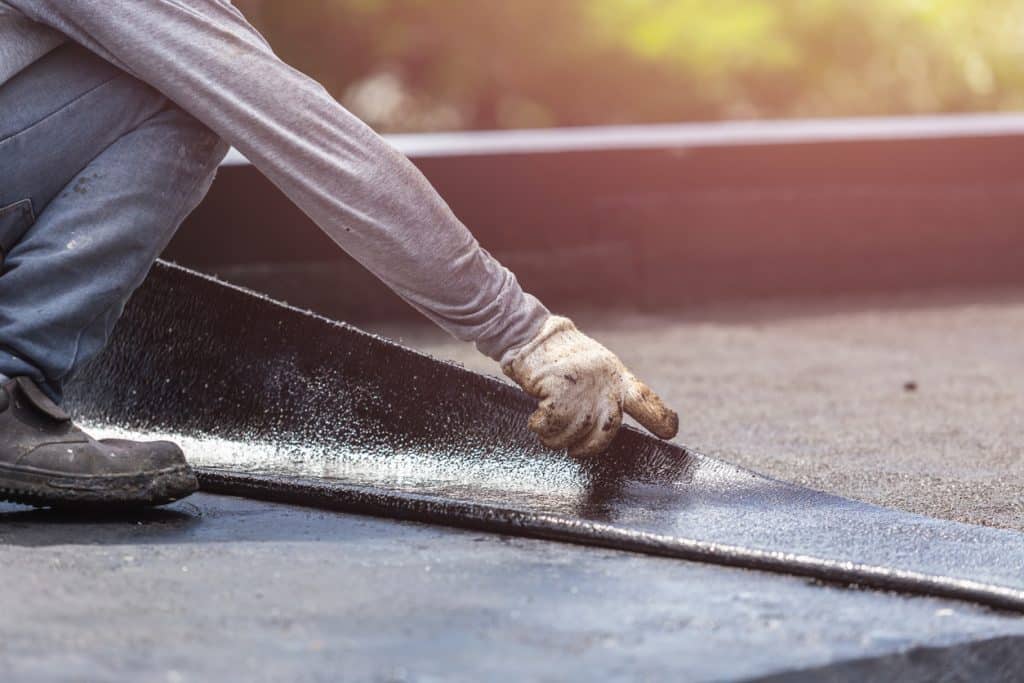 Modified Bitumen Roof
This single-ply roofing material is infused with a mineral-based wear surface. It comes in a roll, and as you unroll it, a torch is used to heat and adhere the material to the surface of the roof. That said, there are peel-and-stick options available now, which can be safer to install.
This type of flat roofing can be perfect for those looking to save money in the long run, as its light-coloured mineral surface is able to reflect heat and cut down those energy bills. However, the installation process does present a fire risk, and it's not as scuff-resistant as other options.
Rubber Membrane Roof
This material may resemble an inner tube, but its durability and resistance to damage and sunlight prove it's here to stay! Rubber roofs can be anchored with fasteners, glue, or ballasted with stone.
This material is fairly light, yet can still hold up against scuffs and tears. Additionally, if leaks ever form, they are relatively simple to patch. The main downside to this option is the cost; the standard black material absorbs heat, thus increasing your energy bill, while the lighter-coloured options generally cost more, thus impacting the price of your roof replacement.
Final Verdict
Ultimately, there is no one material that can be described as being the best. Take your time to research your options and connect with a contractor to determine which flat roofing material would make the most sense for your property.
At City Roofing and Exteriors, we take pride in our work and by serving Calgarians. We work hard to assist our customers in providing proper roofing systems to meet your budget and needs. We guarantee that you will be satisfied with our work. Give us a call at (403) 608-9933 or email us at [email protected].